Engage your teams in "The New Normal"
In this time of change and challenge, how can you keep your teams engaged? In partnership with our clients, we've brought together the indispensable new keys to leadership. We've adopted the name "The New Normal", and see it as an opportunity to embed these new ways of working in the organisation, bringing a fundamental positive change for each person in each team.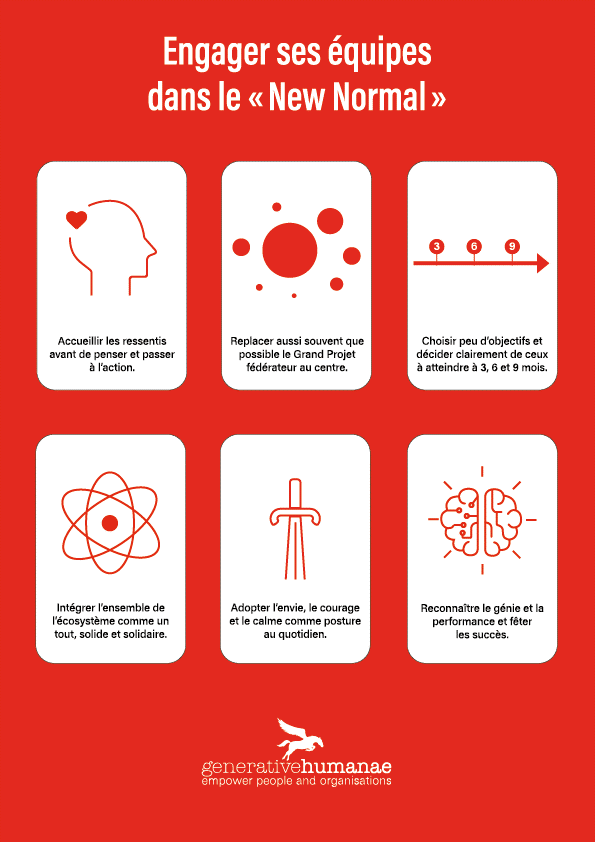 If this poster would be useful in your workplace, we would be delighted to send you an A1 copy. Just get in touch at contact@generativehumanae.ch.