Empowerment
Empowerment is a generative and iterative process that transforms existing paradigms and builds a world to which others want to belong. To achieve this it employs dedicated and innovative consulting, mentoring, coaching, modelling and training tools.
The GenerativeHumanae practice is renowned for its expertise in leadership, neuroscience, systemic approaches and crisis management. Using experience gained in both public and private sector environments, GenerativeHumanae has created the 3A™ Empowerment Model. This integrative model is linked with a leadership posture that GenerativeHumanae instils in businesses to co-construct pragmatic, inspiring and powerful change levers for the present and the future.
Inspired by Stephen Gilligan's Generative Leadership, the model develops the two levers essential for sustainable performance in the context of constant change:
The creation of a

Master Project

that aligns the contributions of everyone involved at every level of the company, from idea to action.
The Posture of Agility, Autonomy and Audacity that allows obstacles to be overcome and all available potential to be activated and developed.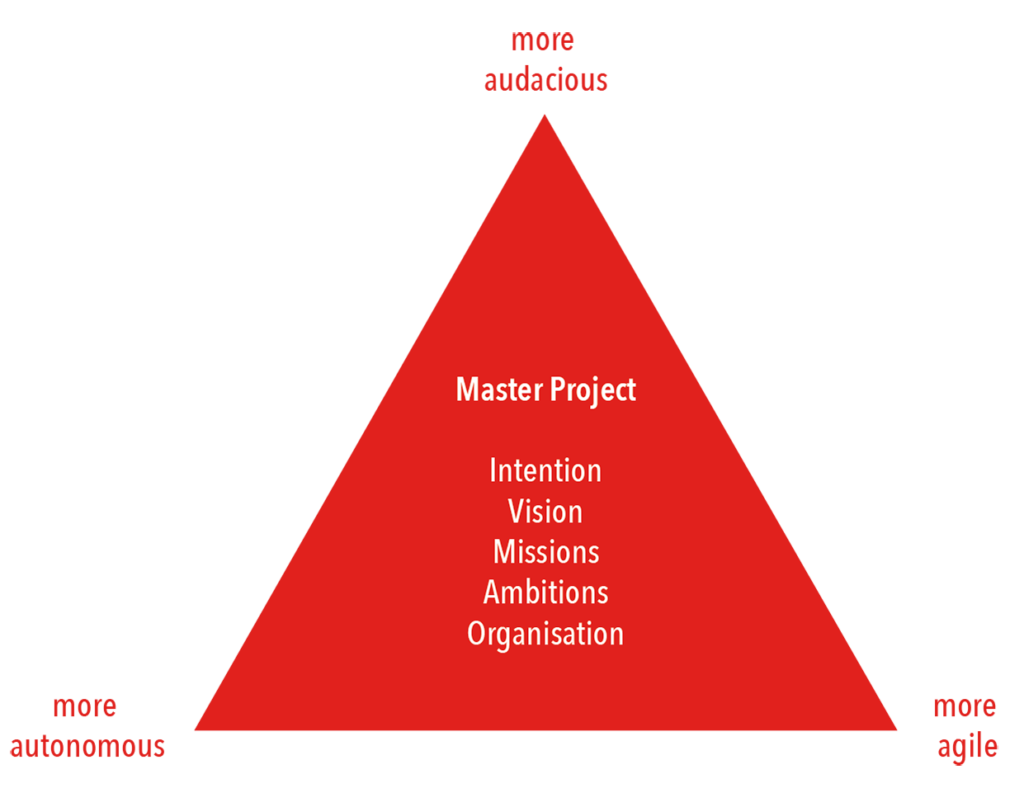 The 3A™ Empowerment Model can be applied throughout the company, from the Board of Directors to teams on the ground.
It can be put into practice at any time in any part of the company, but is dramatically more efficient and aligned with objectives if cascaded from the company's leadership to the whole of the organisation. Each person can then adapt and apply it in the context of his or her own objectives and responsibilities.
The GenerativeHumanae practice facilitates change by building on strengths and talents already present in individuals, teams and organisations. The start of the process, Individual Empowerment, is a key step. Beginning with the individual contributes to the empowerment of the team, by bringing the strengths of ME to US. The strengths of US are then made available to ALL.
AAAA
Usually applied in the opposite direction, this change methodology brings together and unifies all available strengths to benefit the Master Project. Impact, engagement and alignment are multiplied tenfold by this approach.